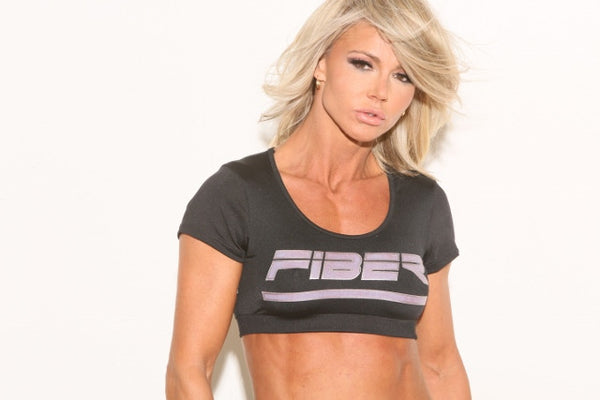 CROP TOP - BLACK
This crop top is made with a microfiber fabric which stretches for comfort. 
Can be worn as casual but made to be used for Sports activities. 
Tip: Combine this top with a variety of our Leggings! 
Dries faster than cotton
Fade Resistant
Machine washable
 ONE SIZE (Best Fits US sizes S– L; 0 - 10)
Garment Care: Cold machine wash or lukewarm hand wash. For best results turn inside out when washing. Do not use bleach. Tumble-dry at low speed and temperatures. Do not iron. Do not use steam. It is recommended that the microfiber mesh and mesh fabrics be washed in a garment laundry bag to prevent other items (eg. zips or bra clips) from snagging the fabric.