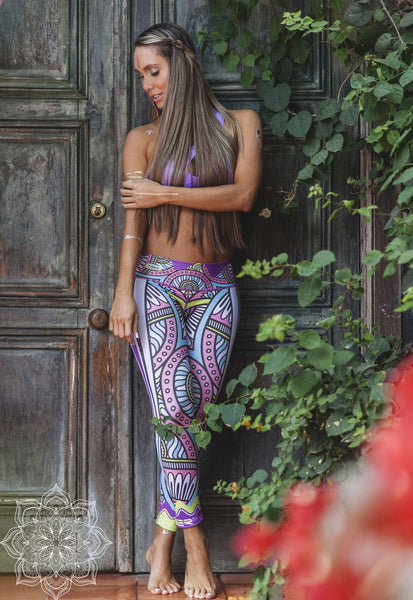 Mandalas Leggings Style 0008
The Mandalas Collection: "Mandala" comes from Sanskrit meaning "circle". It is a spiritual and ritual symbol in Hinduism and Buddishm, representing universe.
We hope you enjoy our very special collection! Namaste.
These Fiber Leggings are made from a microfiber fabric with the benefits of advanced technology. Dry Fit and shape enhancing with a wide waistband that creates muscle support and soft comfort.
Breathable, holds its shape, dries faster than Cotton and Retains its Colour. Humidity Control, Cool Fabric, Butt Lift, Compression Pants. Shrink and Fade Resistant. Stretch to Fit. Soft Comfort. UV Protection. Anti peeling. Perfect fit.
Shrink and Fade resistant. Stretch to Fit. Soft Comfort. Mid-Rise. (Tops are sold separately)
ONE SIZE
While Quantities Last!